Over 50 prospective players had their shot to turn their dream of playing professional football into a reality at the LA KISS's final open tryout of the 2016 season.
Last Saturday, February 20th the LA KISS had their second and final open tryouts for the 2016 season. Over 50 prospective players, looking to keep their dream of playing professional football alive, showed up to Lynwood High School for the tryout. Participants traveled from throughout the state and country for their shot of playing on Southern California's most exciting football team.
"The tryout went smoothly," said Head Coach, Omarr Smith. "There was a significant amount of local talent and we will continue to look at a few of the participants this season."
Each participant was evaluated in a variety of tests including an on field 40-yard sprint, a standing broad jump, a short shuttle, and a three-cone drill. All of the players were also assessed on drills depending on their position and one-on-one drills.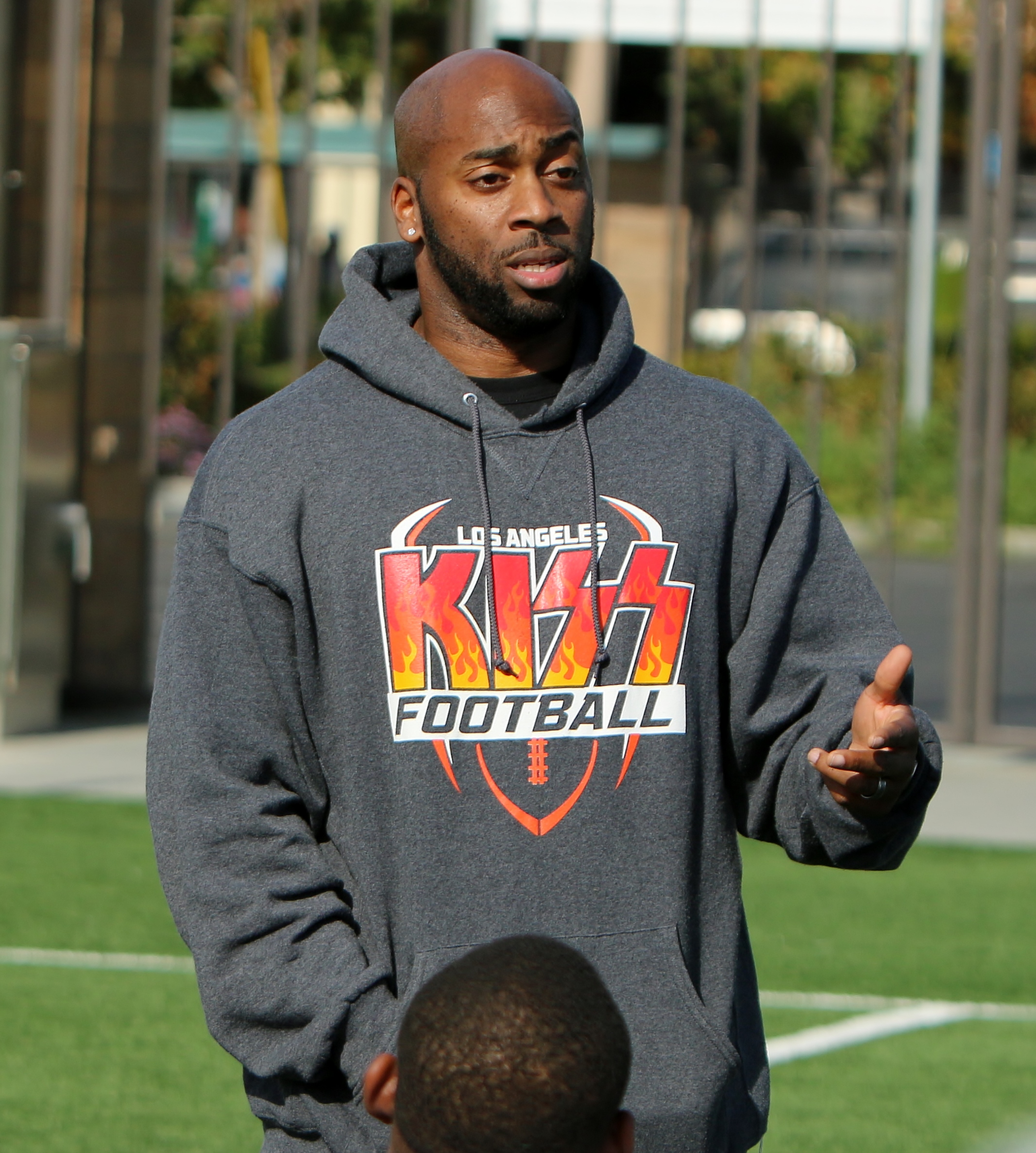 Neal Bledsoe, an actor known for his roles in The Mysteries of Laura and The Man in the High Castle, is chronicling his ambition to make the roster of the LA KISS for Sports Illustrated's The MMQB. Previously, Neal attended the December tryout to get an idea of the competition he would be up against. He then patiently waited three months for his chance to impress Head Coach Omarr Smith and the rest of the LA KISS coaching staff. Neal, who is aspiring to be a wide receiver, released the first article about his journey last week. He will be posting articles throughout the process, so stay tuned!
Photo: Getty Images (3)
Now the hard work begins for LA KISS Director of Player Personnel, Daniel Frazer and the rest of the Football Operations department. They, as well as the coaching staff, have to crunch the numbers and review the video footage to make the difficult decisions on which participants they will continue to look at throughout the offseason and training camp. One player that caught the coaches' eye is former University of Utah wide reciever, Andre Lewis.
Andre Lewis definitely stood out," said Coach Smith. "He impressed the coaching staff enough that we will bring him in at some point this season.
LA KISS players report for training camp on March 11, and the 2016 season kicks off on April 2nd when the Jacksonville Sharks travel to the Honda Center.